25% OFF
Cruelty- Free
Gluten-Free
Made with Organic Herbs
Non-GMO
Soy-Free
Tested for Heavy Metals
Vegan
Sale price
$11.99 USD
Regular price
$15.99 USD
You save: 25% ($4.00 USD)
Unit price
per
Sale
Sold out
A well known herb to support a healthy immune system.*
Supports the healthy functioning of the respiratory system.*
Supports the body's normal temperature.*
Supports the healthy functioning of the liver.*
A well known herb to support a healthy immune system.*
Supports the healthy functioning of the respiratory system.*
Supports the body's normal temperature.*
Supports the healthy functioning of the liver.*
View full details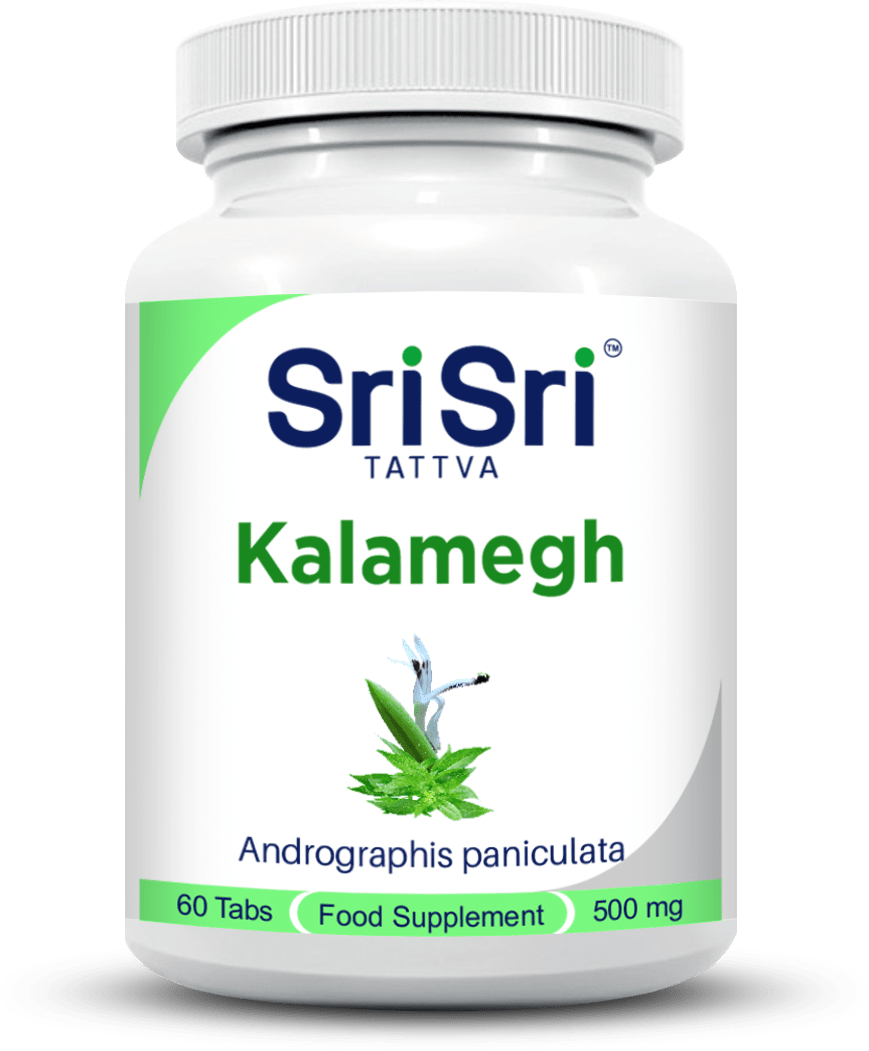 Our Promise
Over 35 years of R&D. Our ayurvedic products are free of harmful chemicals and made in state-of-the-art facilities promoting environmental sustainability.
"I found this herb very helpful for me and my family during seasonal changes. Very grateful for this quality product."
Brian Carver
Healthy liver function*
Kalmegh supports the healthy functioning of the liver.*
Healthy respiratory system*
Kalmegh is known to help support a healthy respiratory system*. Our Andrographis is known to have an affinity to the respiratory tract. It also contains antioxidants – Made with green chiretta herb, overall it supports general wellbeing and prosperity.
Detox, Skin, Digestion
Andrographis Complex is also known to help support a healthy appetite.* Our Andrographis organic tablets support healthy skin.* And supports a healthy detoxification function of the system.*.
Suggested Usage
1-2 tablets twice per day or as directed by a health practitioner.

Please consult with your health care practitioner prior to the use of this product if you are pregnant or nursing, taking medications, or have a medical condition. Keep out of the reach of children.
Trace Your Herbs
Trace the science and purity of our herbs from seed to bottle. Sustainably & ethically sourced, our herbs are formulated for optimal impact for your well-being.
View Test Results
Latest Batch Details
HEAVY METAL TESTING
Passed
Know your Herb
Legend has it…
Kirata tribe from the Himalayas are said to have
introduced the herb Kalmegh. In Ayurvedic texts It finds its origin in the word 'Kiratatikta' meaning 'the bitter herb of the Kiratas' commonly called Kalmegh.
In addition to supporting a healthy liver and respiratory tract, it has many benefits for the entire body.*
Ayurvedic Properties
Rasa (taste): bitter.
Virya (potency): hot.
Vipaka (post-digestive effect): pungent.
Guna(quality): light (for digestion) and dry (in nature).
Karma(action): Balancing for pitta and kapha, may increase vata (in excess).
100% Satisfaction Guarantee
Free Delivery on All Orders*
Live Chat Ayurveda Product Support
Frequently Asked Questions
Results vary for each individual body composition. It may take days to weeks to start seeing results. We recommend taking these supplements for the rest of the year.
If you are already taking a particular herbal supplement in one kit then do not exceed the daily supplement limit if it is also recommended in another kit. Take the daily recommended dosage as listed on the bottle, unless otherwise advised by an Ayurvedic or healthcare practitioner.
If you are already following a suggested program from another Ayurveda or healthcare practitioner, please prioritize that program, especially if it has been customized for your health composition. For further questions please contact your Ayurveda or healthcare practitioner.