The best herbs, lifestyle & diet for YOU
Our state-of-the-art assessment tool will help guide you to optimal health. Prepared by certified Ayurveda Practitioners, this quiz finds the imbalances in your body that are preventing you from living life at 100%.
TAKE THE QUIZ
Questions About Your Health?
Meet a Certified Ayurveda Practitioner!
Amrutha Nambiar
Amrutha Nambiar is a certified Ayurvedic Practitioner with over ten years of experience in Ayurvedic consultations with experise in Pulse Assessment and Panchakarma treatments.
Shiksha Thakur
Shiksha Thakur is a Certified Ayurveda Doctor & professional member of the National Ayurvedic Medical Association (NAMA). With over 10 years of clinical experience, she has served as Government Medical Officer in Central India and is an expert in Ayurvedic Pulse Assessment.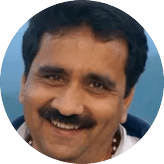 Lokesh Raturi
Lokesh Raturi is a globally renowned Ayurvedic and pulse assessment expert, and trainer associated with Sri Sri Tattva. His expertise includes pulse assessment, chronic disease management, meditation, and panchakarma.
Abhishek Kumar
Abhishek Kumar is Nadi Pariksha & Panchakarma Specialist. He has been a part of Sri Sri Tattva since 2003. His expertise lies in lifestyle disorders (Diabetes, Hypertension, Hyperlipidemia), Skin diseases, Digestive issues, Arthritis.
START QUIZ